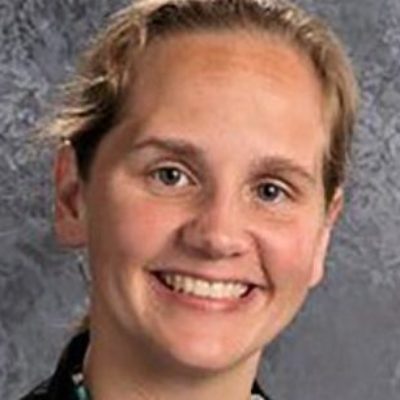 Tricia Menzhuber
Principal
She attained her undergraduate degree at the University of St. Thomas in international studies and peace and justice studies. She followed that in 2001 by teaching high school religion and social studies in Los Angeles, while attaining her M.Ed. degree through the University of Notre Dame's Alliance for Catholic Education (ACE). Tricia returned to the Twin Cities to work at Visitation School, where she once again focused on teaching religion for 10 years and was the chair of the department. After five years as the head of The Way of the Shepherd Catholic Montessori School in Blaine, the 2022-23 academic year marks Tricia's fifth year as principal at St. John Paul II School. She has also attained her Ed.S. and principal licensure from St. Thomas, and graduated from the English as a New Language (ENl) program at Notre Dame.
Blaise Younce
Dean of Scholar Life
Mr. Younce earned a B.A. in Teaching Communication Arts and Literature from the University of Minnesota Duluth. and received his M.E. in Educational Leadership and Administration from the University of St. Thomas. Mr. Younce spent the first five years of his education journey teaching 7th grade ELA and Science at Ascension Catholic School in Minneapolis. After completion of his masters, he felt a calling to move into a leadership role and was lucky enough to end up at JPII. Over the years, he has worked hard to build a community of rigor, care, and excellence in all that JPII does. The SAINT program, which uses the Positive Behavior Interventions and Supports (PBIS) framework, is his crown jewel. Begun in the 2022-23 school year, the SAINT program is a framework for helping students become the best they can be and details steps needed to be taken to support students who are not having success in the classroom or elsewhere.